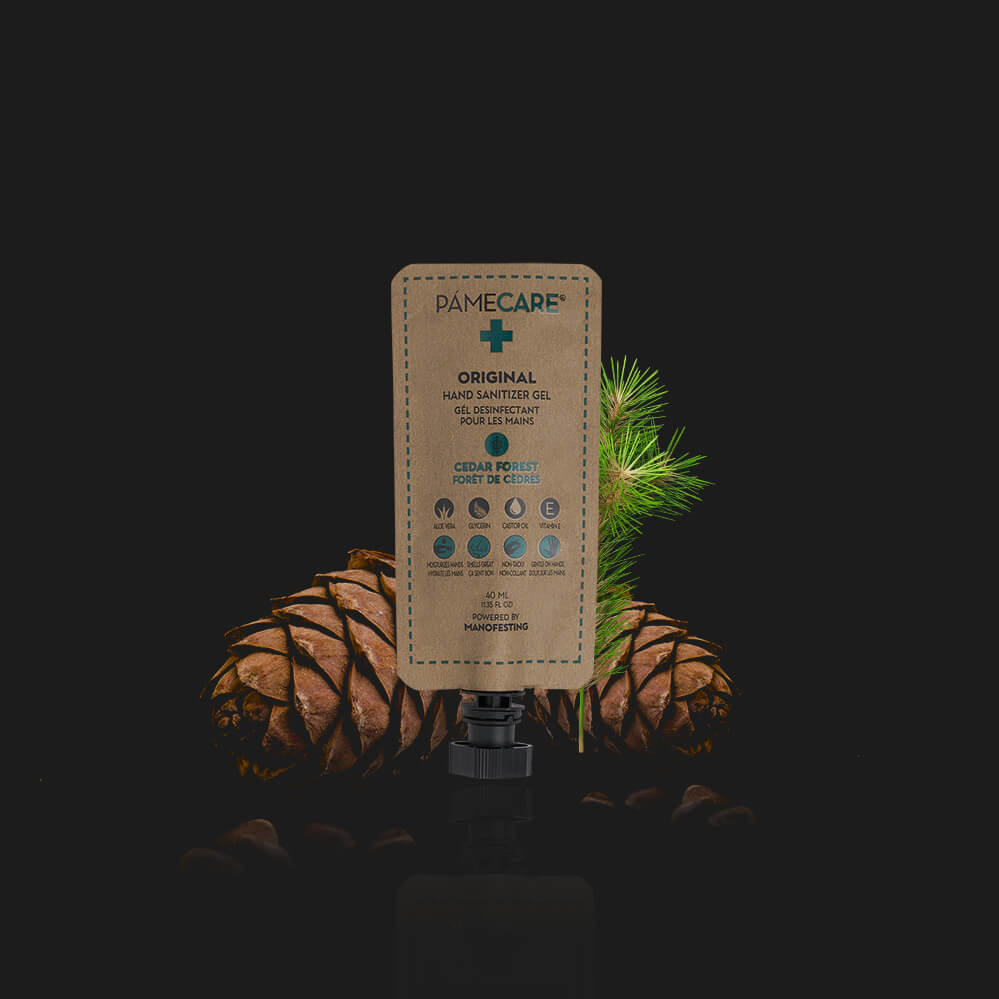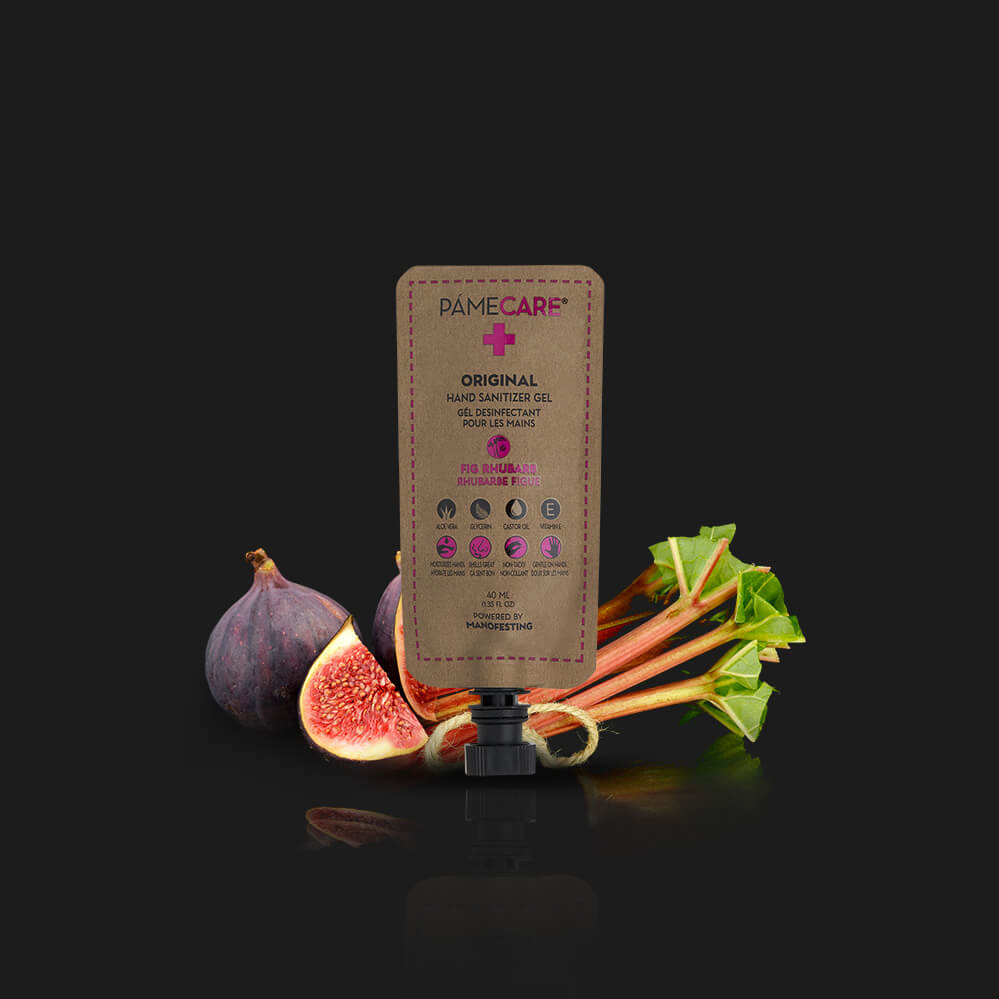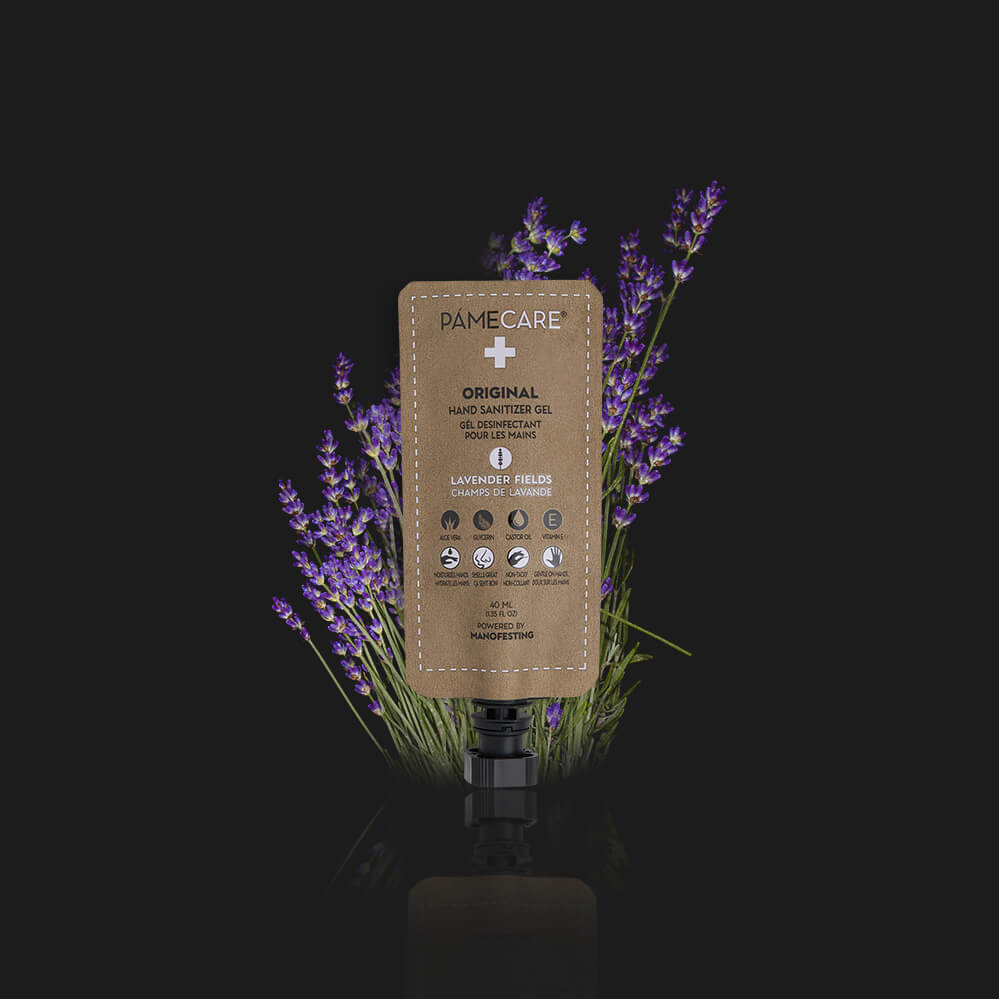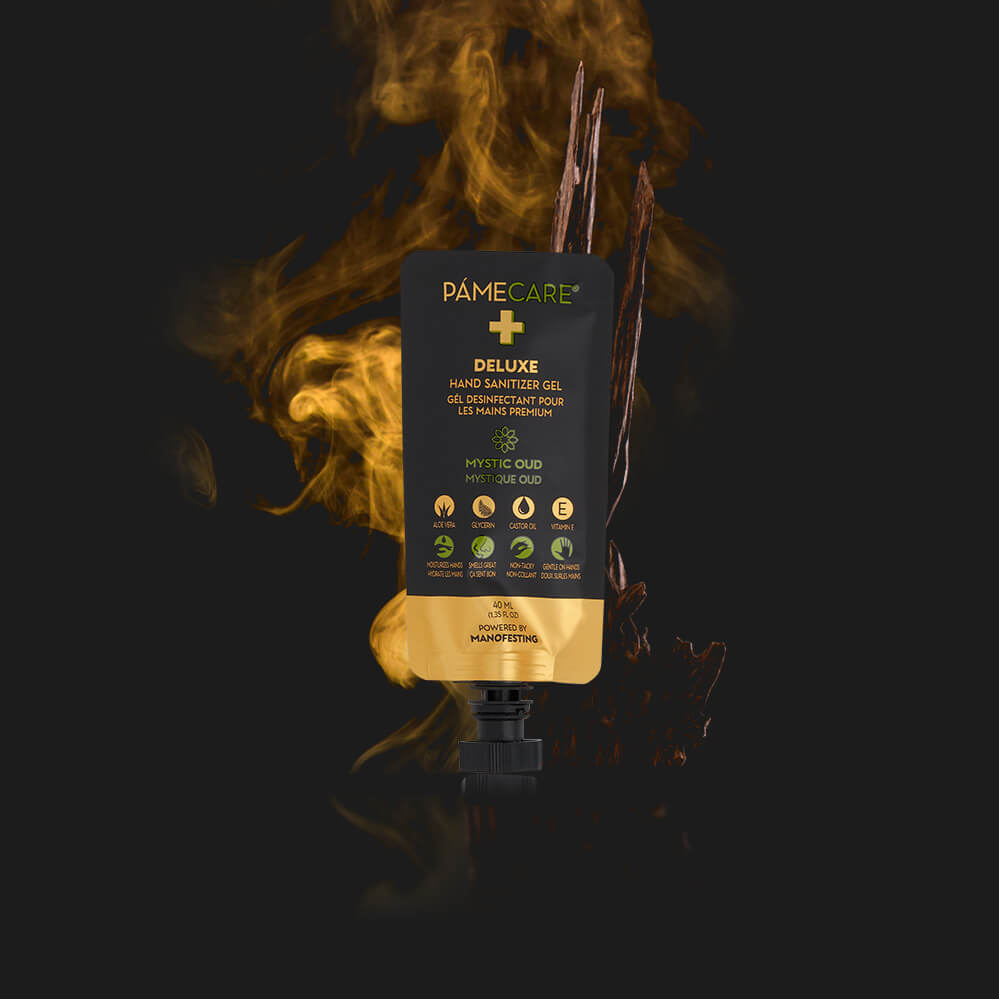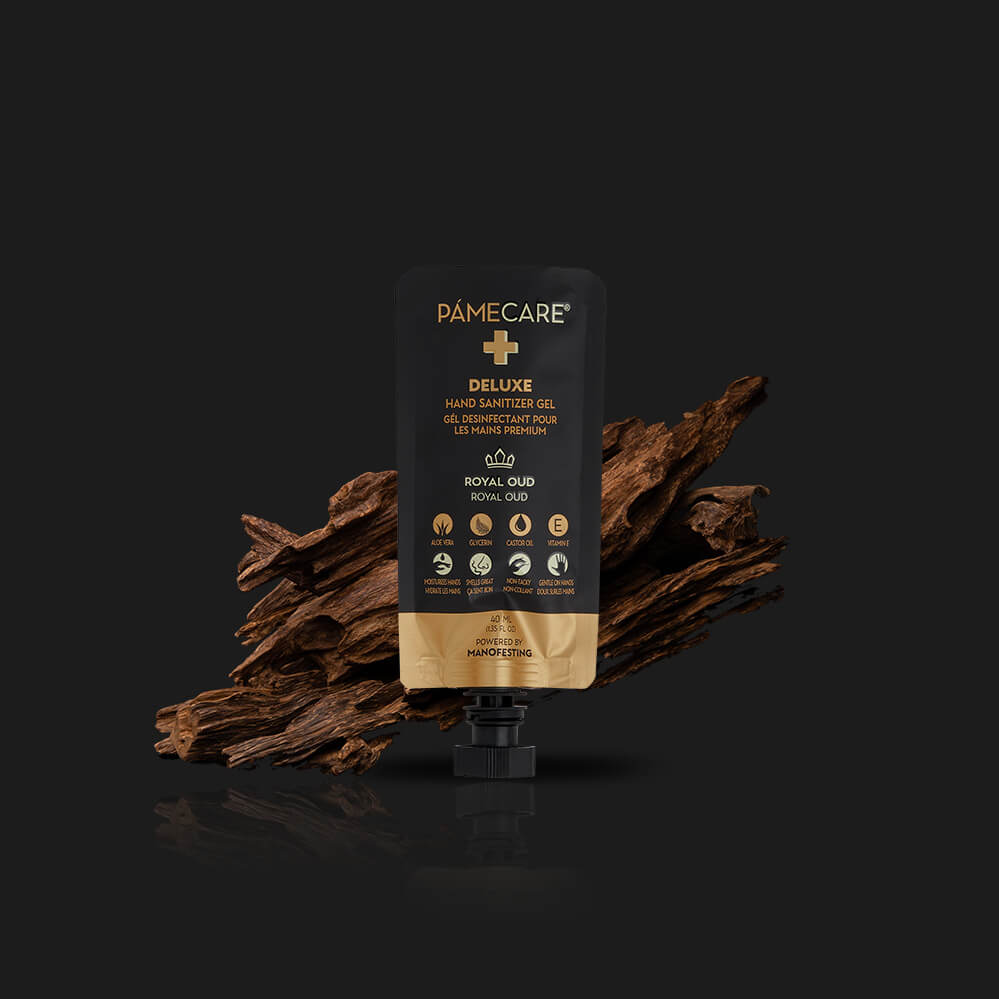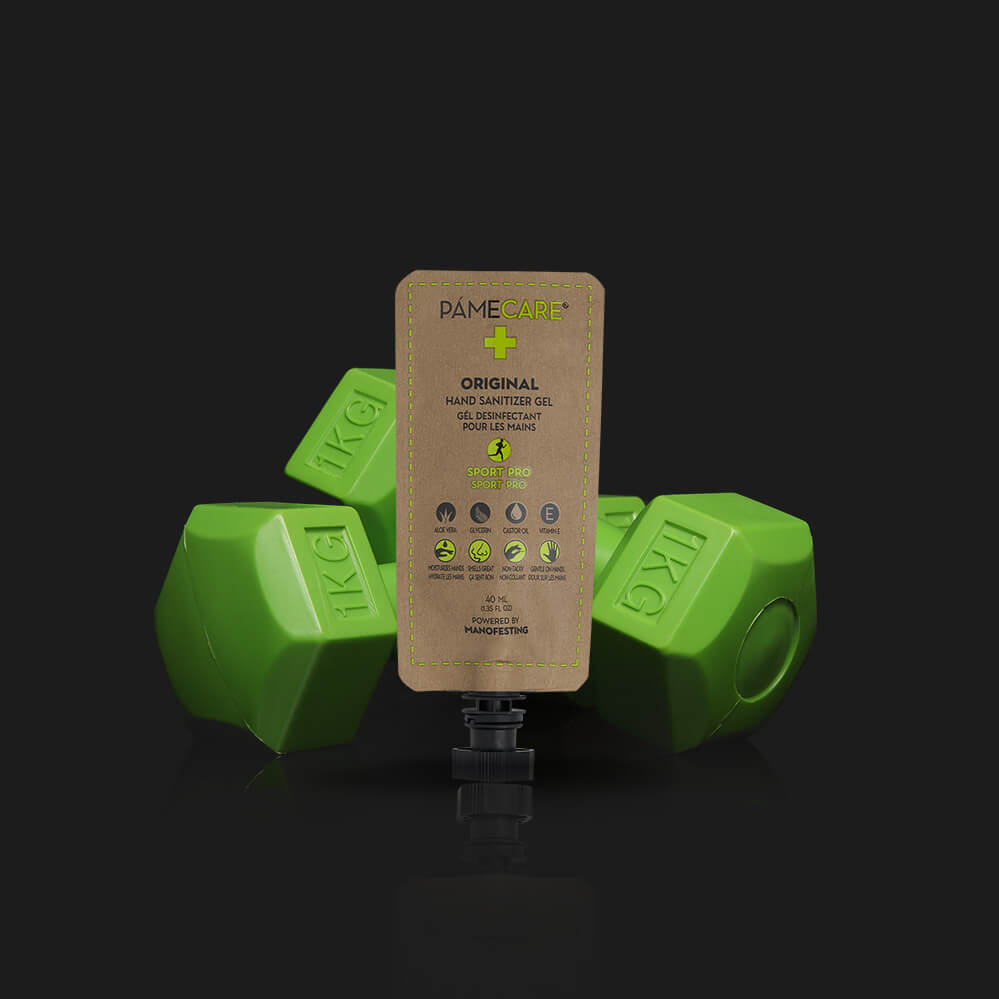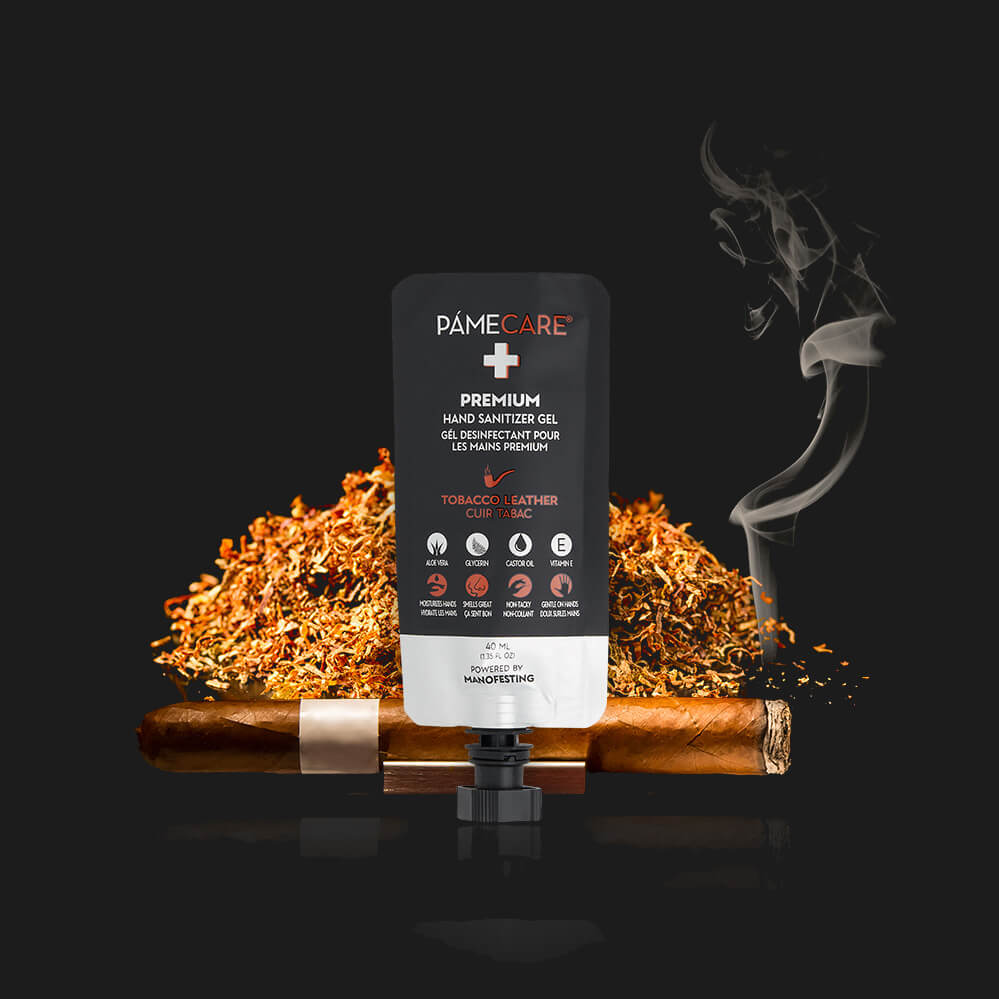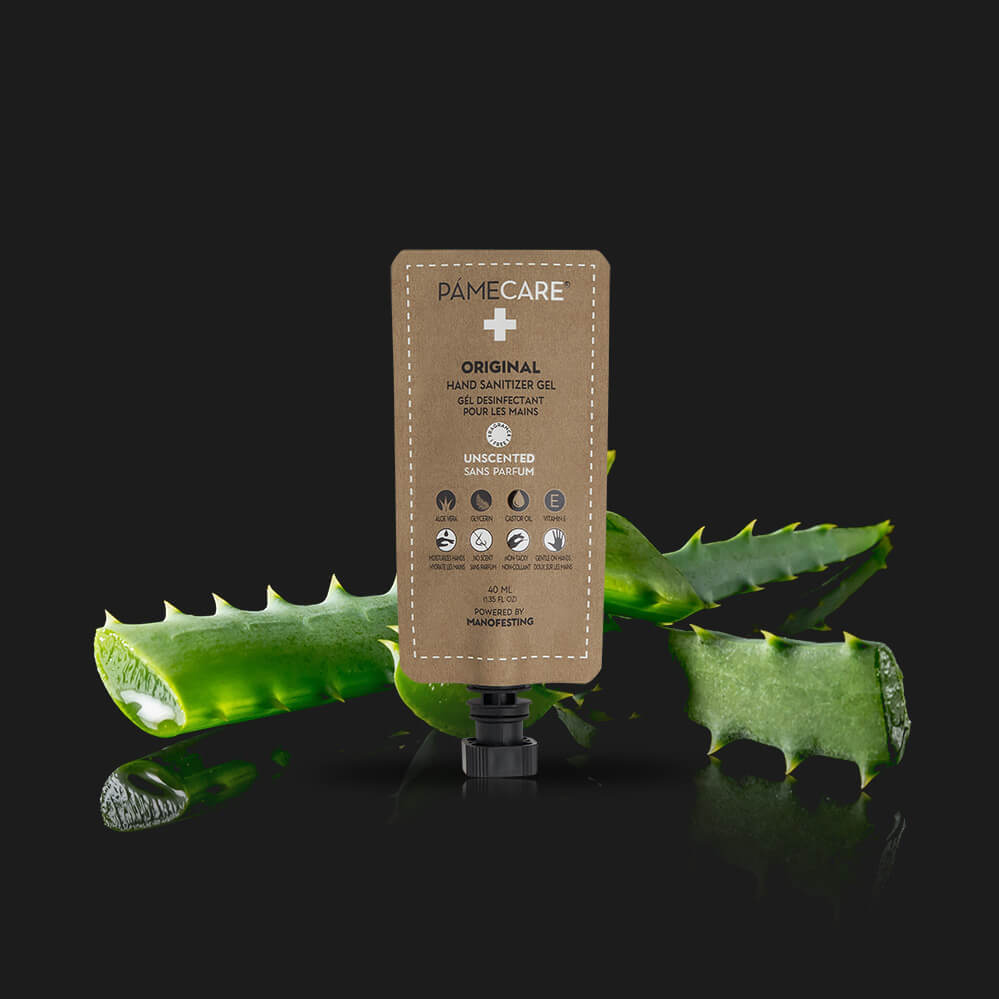 Moisturizing Hand Sanitizer Gel Pouch
Our luxurious Moisturizing Hand Sanitizer Gel contains 10X more amount of ingredients than ordinary sanitizers, crafted with superior quality castor oil, aloe vera, glycerin, and vitamin E for a moisturizing, non-tacky experience. Enveloped in a range of rich, sophisticated scents, our Canadian-made sanitizer is the perfect example of gentle luxury that will always leave your hands smelling great.

Aloe Vera moisturizes and nurtures with essential vitamins and nutrients; keeping your skin soft and supple, as well as clean. Most hand sanitizers make your skin dry and itchy, but Aloe Vera helps keep your hands smooth and free of irritation.

Glycerin draws moisture to the top layer of the skin, locking in moisture and creates a protective layer to keep your skin soft and smooth. It's great for fighting dry, cracked skin.

Castor Oil contains triglycerides that help maintain moisture in your skin. It also has anti-microbial properties that can also protect your skin from microbial infections.

Vitamin E is a natural anti-inflammatory which helps in soothing and calming your skin. It also keeps your skin well hydrated and serves as an effective natural barrier to the sun.

We designed Pámecare with sustainability in mind. Along with our naturally-derived ingredients our packaging helps you to effectively reduce your carbon footprint.

40 ml
• Contains Castor Oil, Glycerin, Aloe Vera, and Vitamin E.
• Luxurious scents that lasts up to 3X longer as compared to ordinary hand sanitizers.
• Gentle on hands and keeps them moisturized.
• Non-tacky.
• Paraben-free, phthalate-free, dye-free, and cruelty-free.
• Contains naturally-derived ingredients.
• Refillable/Recyclable aluminum packaging helps reduce carbon footprint.
Isopropyl alcohol 70%, aqua (water), Ricnius Communis (castor) seed oil, acrylates copolymer, glycerin, aloe vera juice, isopropyl myristate, tocopheryl acetate (vitamin E), triethanolamine, and parfum (fragrance)
---
Pickup available at Main Headquarters
Usually ready in 24 hours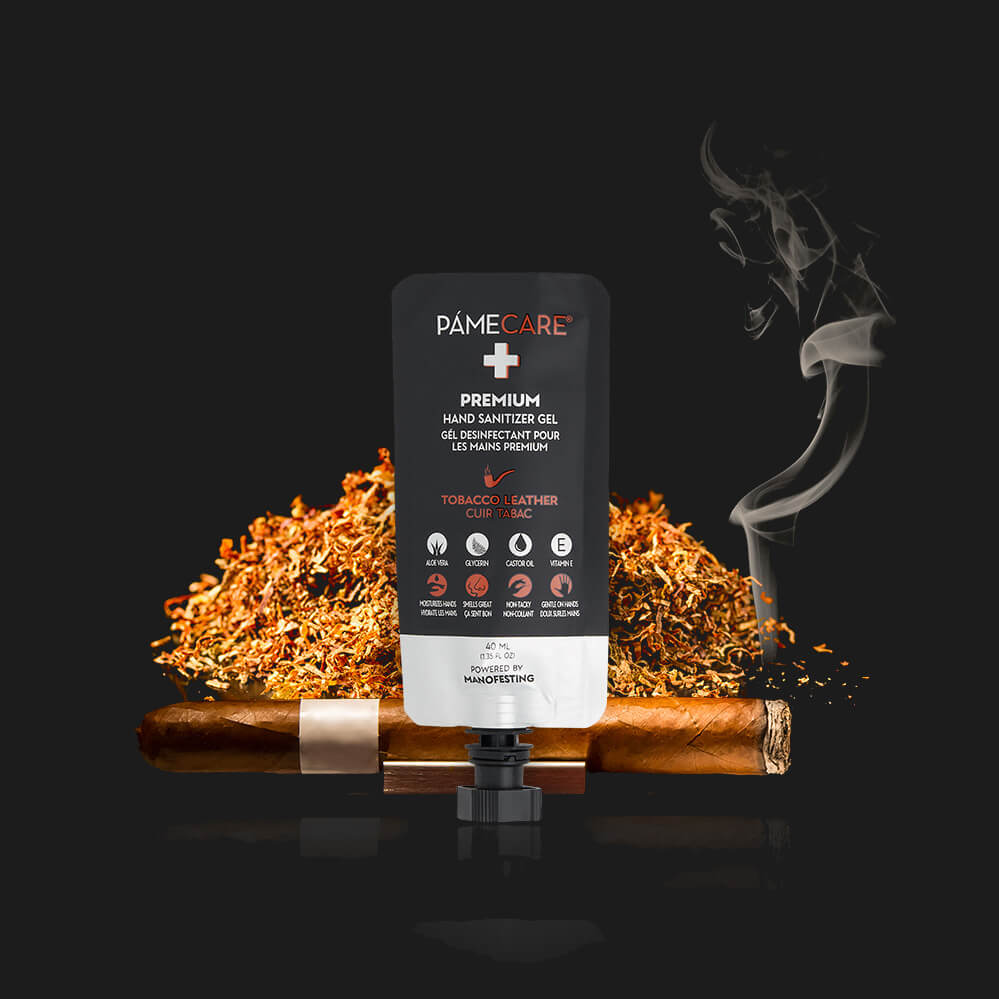 Moisturizing Hand Sanitizer Gel Pouch
Tobacco Leather / 40 ml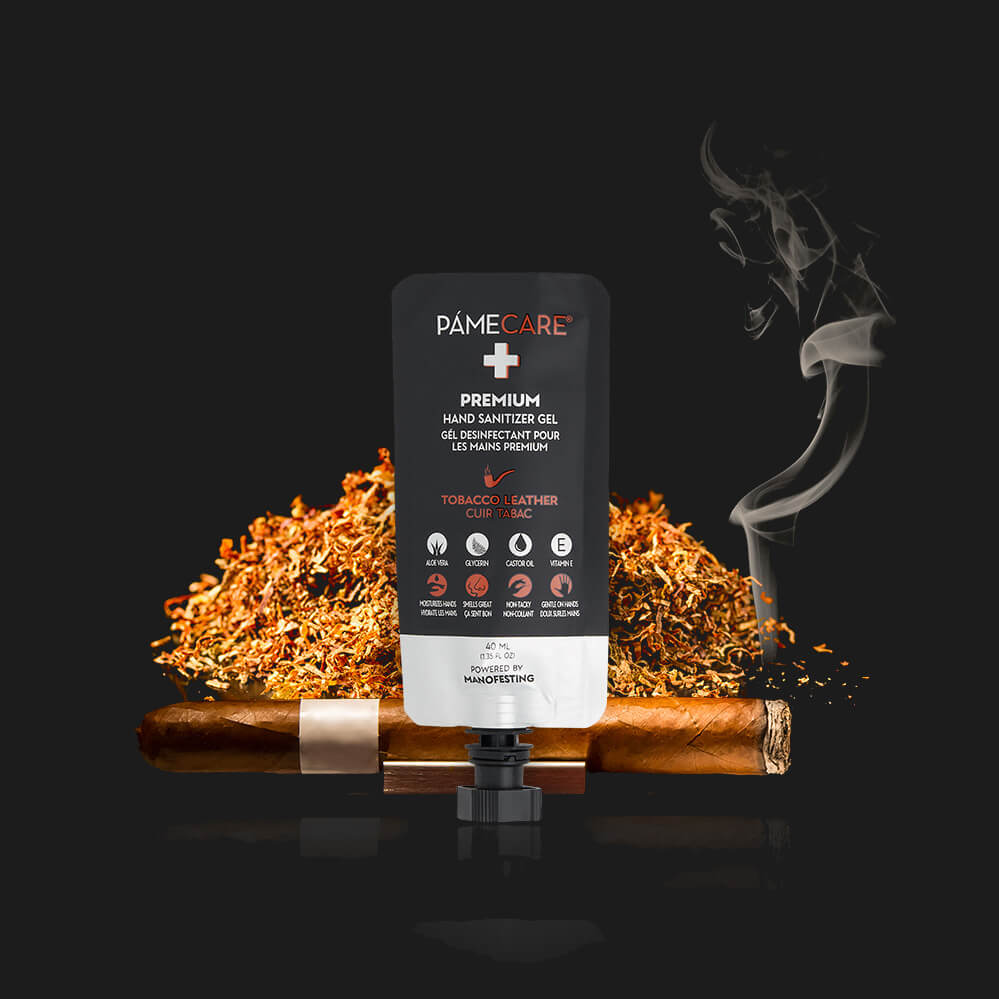 Unscented for me.
I'm afraid I don't like the scents. I have been emailing you to see if I can exchange the 2 products for unscented?
Sanitizer...great names and packaging
I ordered these as gifts and tberefore have not actually tried them. But I loved the premise of the product and is why I wa ted them
Pame Hand Sanitizer
Greetings
I just received my order, thank you. My review is as follows 1. Tobacco Leather-a truly masculine scent that has a signature finish, 10/10
2. Lavender Fields-slightly more of a subtle scent, yet distinct and extremely pleasant 10/10
3.Fig Rhubarb-a beautiful blend which again is subtle and quite the Bouquet, all scents are non- offensive and a very pleasant aroma 10/10
In conclusion, Pame Care Hand products deliver a powerful first impression which makes the user feel protected and clean, as the long lasting finishing scent remains on the skin, you will be smelling great and ultimately protected, I highly recommend this product line, enjoy and stay safe out there
Best Regards:Tom A